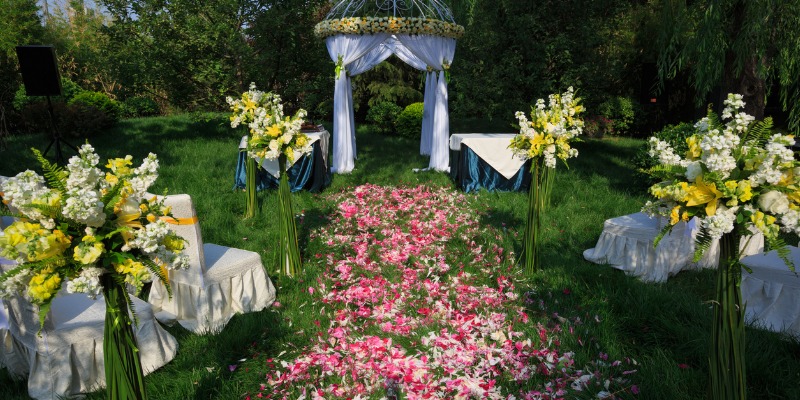 Any event, from a wedding to a baby shower, is an opportunity for pictures. Holding a nice event in your backyard is a great way to get privacy, convenience, and to save money. But is your yard's landscaping photoshoot or event-worthy? You can make your landscape look like it's actually part of a professional event venue, but also very in tune with your personal style, with these tips.
Photo-Ready Lighting
Lighting is the first thing you should consider if you'll be taking pictures in your backyard. Having several lighting sources will make your photos better, especially as dusk starts to set in. Of course, lighting is also a matter of safety and beauty. Lighting should line every walkway and illuminate every potential safety hazard, such as ponds, pools, and steps. Decorative lighting can also make the ambiance of your event. Whether you're aiming for romantic, warm, or cheerful, there are lighting options that can make your event more lovely.
Vibrant Greenery and Plants
If you don't prepare, you may be disappointed with how green, or brown, your lawn and garden look in your photos. Proper maintenance of your lawn should be your first step. Fertilizing, aerating, mowing at the right height, and regular water should all be provided starting months before your event. A well-groomed lawn takes time to develop.
If your lawn is in serious straights, and you don't have time to prepare it, you can always get new sod for your lawn. This can be a long-term investment for your property as well as a short-term one for the event.
Adding new flowers for the day of the event, or permanently, is also a great way to add more vibrancy to your yard. You can add in new flower beds, or, if you're looking for something more temporary, then you can add potted plants to your landscape.
Dreaming of having a photo-genic backyard? Contact our experts today.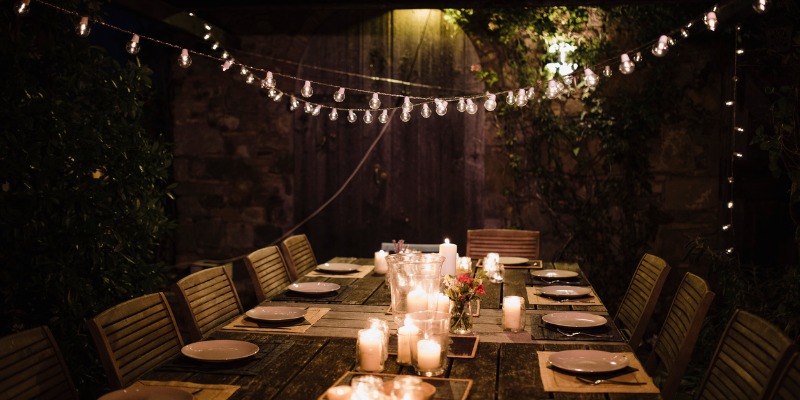 Focal Points and Features
Every great landscape has focal points that add beauty to the event, make for great backdrops for photoshoots and natural gathering spots. Weddings traditionally have arbors for the ceremony, but there are many more options, and you can have multiple focal points as well. Here are some options:
Water features: Fountains, waterfalls, ponds, and pools can all be great focal points for a backyard event.
Fire features: Fire tables, fireplaces, and potentially fire pits are all great focal points for events, although it can take some work to make night-time photos taken around them to look good.
Dressed-up decks: Add flowers and other décor to your existing deck and make it a natural spot for photos.
Trellises: Trellises with real or fake plants growing on them make great backgrounds for photos and can make your event space more private.
There's much more to consider when it comes to holding events in your landscaping, including rain protection, garden beds, and seating arrangements. Let us help you create the perfect landscape for your events. Speak to our experts at Natural Landscape Group today.
Sources:
https://www.familyhandyman.com/list/how-to-prepare-your-yard-for-a-backyard-wedding/
https://www.borsellolandscaping.com/backyard-event-worthy/
https://www.brides.com/gallery/backyard-wedding-ideas
https://www.earthturfwood.com/landscaping-blog/17-backyard-events-party-ideas-year-long-entertainment-lancaster-pa-home